About Cantor Benny Rogosnitzky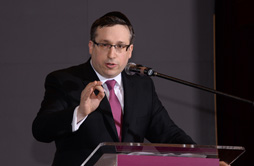 Cantor Benny Rogosnitzky is a world-renowned Cantor, lecturer, teacher, mentor, and event producer. Affectionately known as "Cantor Benny," he serves as Cantor at the historic Park East Synagogue, located on Manhattan's Upper East Side. Balancing the demands of tradition with evolving community needs, he is dedicated to a life of learning and discovery, personal spiritual growth, the pursuit of artistic excellence, and a commitment to Judaism and the values implicit in a Jewish way of life.
Born in Liverpool, England, Benny's liturgical gifts and passion for Chazzanus were evident in childhood. At age eight, he and his family moved to Johannesburg, South Africa, where his father, Rabbi Mair Rogosnitzky, served as a Senior Rabbi. Benny developed his love for Cantorial music under the mentorship of renowned Cantor Johnny Gluck OBM, who helped foster his musical talent and appreciation for authentic liturgy. He went on to earn a bachelor's degree in Talmudic Studies in Manchester Yeshiva and an advanced degree in Music.
Cantor Rogosnitzky has performed for audiences of thousands around the world, including at the White House and at the United Nations' Holocaust Memorial in 2018. Shortly after the September 11, 2001 terror attacks, he was invited to perform the memorial prayer at a service held by the Port Authority at Madison Square Garden. As a lecturer of music and its application to prayer, Cantor Rogosnitzky routinely studies and practices both traditional and modern liturgy and music. He has taught and mentored some of today's best-known Cantors. In 2012, he was enlisted by Sony Music as a consultant on the production and marketing of the historic album, "Eternal Echoes: Songs and Dances for the Soul," a collaboration between world-famous violinist Itzhak Perlman and Cantor Yitzchak Meir Helfgot. He also produced the concert series that followed, culminating in a sold-out performance at the Barclays Center in Brooklyn. While Cantor Rogosnitzky performs at concerts regularly, he views his highest calling as serving as the conduit between the congregation and Hashem through leading Davening, music and devotion in Shul.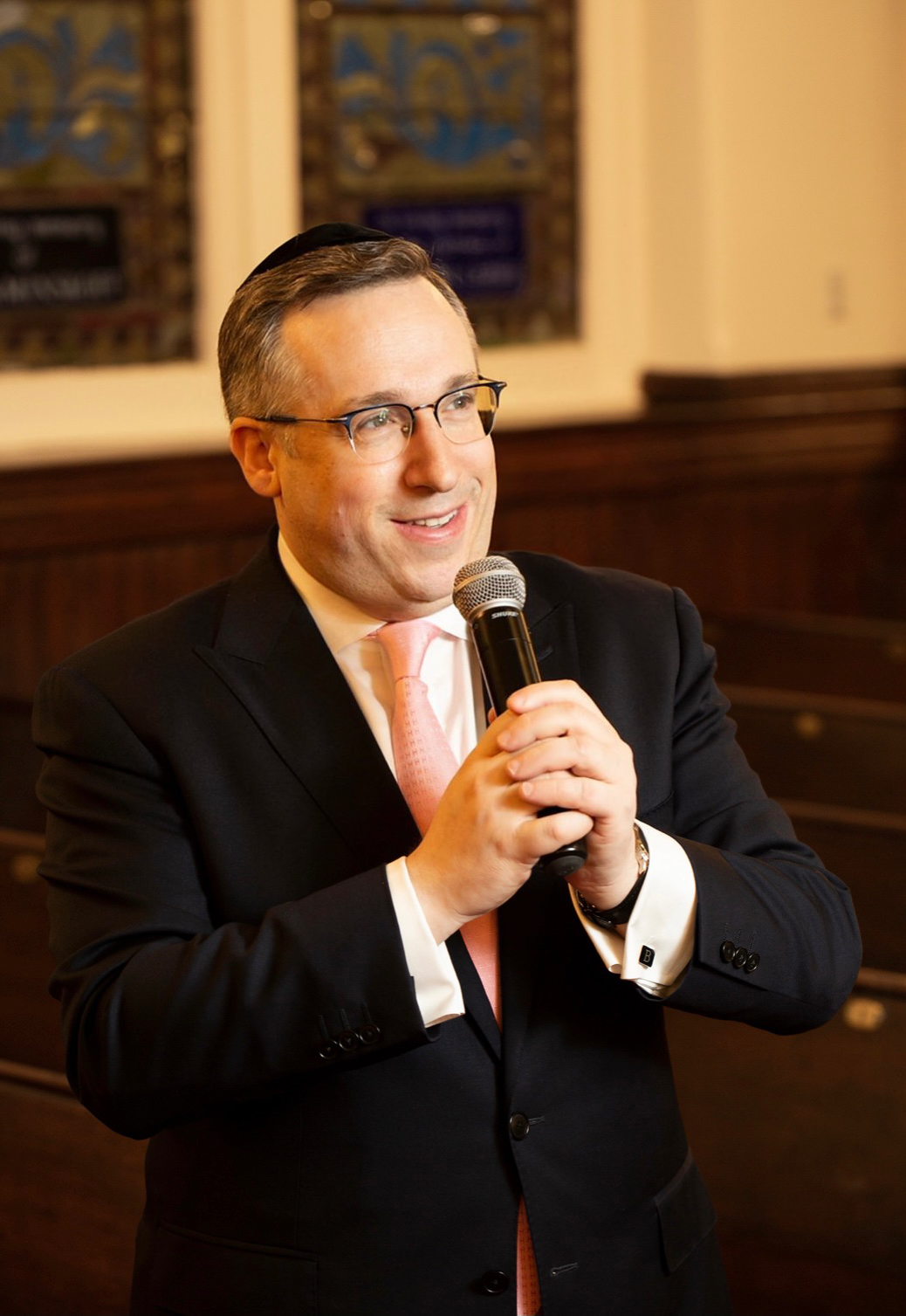 At Park East Synagogue, where he has served as Cantor since 2009, Cantor Rogosnitzky also leads marketing and community engagement efforts for both the Synagogue and Rabbi Arthur Schneier Park East Day School, where he serves as Director. Cantor Rogosnitzky has worked to continue to raise the public profile of both institutions, building relationships across all touchpoints. In addition to connecting with members, parents and students one-on-one and developing high-profile interfaith events, he oversees print and digital storytelling through the institutions' websites, email, social media and video production. A strong believer in the power of music to provide healing and connection, Cantor Rogosnitzky regularly visits, performs for and elevates the spirits of members of the larger Jewish community, including children, who are hospitalized.
On a volunteer basis, Cantor Rogosnitzky combines his intimate knowledge of and engagement with the Jewish community with his expertise in marketing to create high-impact events that engage and inspire audiences. Drawing from his work with the late international financier Edmond Safra, Cantor Rogosnitzky's charisma and keen eye for detail have enabled him to execute many successful charitable functions in both the United States and Israel. He has produced events with the Appeal of Conscience Foundation with honorees such as Henry Kissinger, former United States Secretary of State, Steven Mnuchin, United States Secretary of the Treasury, and Enrique Peňa Nieto, President of Mexico.
Cantor Rogosnitzky is the co-founder of Cantors World, a nonprofit organization which aims to promote interest in traditional Cantorial music and preserve its legacy through concerts focused on excellence, creativity, cultural authenticity and a broad appeal. In 2006, under the auspices of Cantors World, Cantor Rogosnitzky produced a Cantorial concert featuring Cantor Yitzchak Meir Helfgot accompanied by the New York Philharmonic Orchestra. This sold-out performance at New York's prestigious Metropolitan Opera House made history as the first Cantorial concert to take center stage at this magnificent venue. He continues to perform at and produce popular, sold-out concerts at venues including Carnegie Hall, David Geffen Hall at Lincoln Center and many others globally.
Cantor Rogosnitzky serves on the board of several charitable organizations, including the Holocaust Museum of Eternal Faith and Resilience in Tel Aviv, where he is a senior adviser. He is the founder of FrumDivorce, a Jewish organization for members of the religious community navigating separation and divorce. The group's events and workshops, providing support for single parents and their children, have drawn thousands of attendees. Frum Divorce has facilitated the introduction and eventual marriage of more than 35 couples since its inception in 2013.
Prior to Cantor Rogosnitzky's current role at Park East Synagogue, he served as Cantor of The Jewish Center on Manhattan's Upper West Side for 13 years.
Cantor Rogosnitzky is married with four children and resides in New York.
Community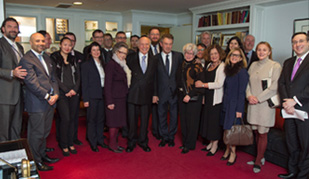 Cantor Benny Rogosnitzky is involved in many facets of community life, coordinating special events, outreach projects, Friday night dinners, the annual Dinners, as well as many marketing platforms for the institution. His firsthand knowledge of the wider Jewish community and his excellent marketing abilities allow him to produce events of the highest caliber, that are both inspirational and cutting edge.
He has produced and coordinated events in locations ranging from the Waldorf Astoria, the Hilton, Barclays Center, the Metropolitan Opera House, and Lincoln Center to name a few. He has produced functions at which both heads of governments and heads of states have appeared. His manner is deliberate, and he has a keen eye for detail, ensuring that every aspect of the planning and implementation is attended to.
Family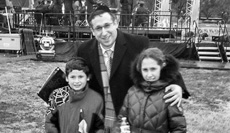 Cantor Benny Rogosnitzky and his wife are parents to four children. He is intimately involved in all aspects of their lives. His children are his world. Often, he will share anecdotes and vignettes of their lives, as an opportunity for others to gain insight into parenting questions and dilemmas. He is a son of a well-known Rabbi. His paternal grandfather was the Chief Rabbi of Cardiff Wales, and was a well-known Rabbinic authority. For as many generations as the family can trace, on both his mother's and father's sides, there were leaders in the Jewish community, serving both as communal Rabbis, Dayanim in the community, and great Rabbinic luminaries.