Park East Day School Executive Director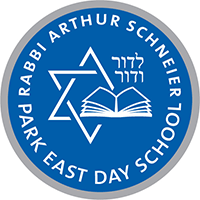 Rabbi Arthur Schneier Park East Day School prepares students for the future, instilling within them unparalleled confidence, curiosity, creativity, values, and knowledge. Our interdisciplinary, award-winning curriculum from pre-school to grade eight stimulates students' minds, our nurturing coed community supports their dreams, and our commitment to Jewish identity from generation to generation welcomes all backgrounds. We cultivate a lifelong love for learning and provide our students with the tools to achieve academic excellence.
In an environment that is collaborative rather than competitive, we encourage students to do their personal best as they pursue a dual curriculum of General and Jewish Studies. This dual curriculum begins in early childhood and builds gradually and with increasing rigor to the lower and middle school years. At Park East, students not only learn how to learn—they develop a love of learning that carries them forward in their academic careers and wherever their journey takes them in life.
Cantor Benny Rogosntizky serves as the Director of the Rabbi Arthur Schneier Park East Day School
Read more about Park East Day School www.parkeastdayschool.org